Browsing articles from "December, 2013"
RFG Perspective: There will be a number of global economic headwinds in 2014 that will mean slow or no growth around the world. The U.S. could creep up to three percent growth but the Affordable Care Act (Obamacare) implementation has a high probability of reducing growth to the 2013 level or less. This uncertainty will result in IT budgets remaining constrained and making it difficult for IT executives to keep current in technology, meet new business demands, and develop the skills necessary to satisfy corporate requirements.
Third quarter U.S. GDP gives the illusion that the U.S. economy is strengthening but that is hardly the case. The gains were in inventory buildups. Remove that and the economy of the United States mirrors that of many other countries. Europe remains weak and bounces in and out of recession while many of the so-called emerging markets are no longer bounding ahead. The BRIC nations (Brazil, Russia, India, China), whose growth had offset the weakness in the developed nations, are now underperforming. Growth in Brazil, India, and Russia has dropped significantly from the peak while China's merely slipped into more normal numbers. Now that the U.S. Federal Reserve has begun its taper, these nations could tumble even more. This does not bode well for revenue growth, which, in turn, means tighter IT budgets.
In addition to the Federal Reserve's actions overhanging the U.S. and global markets, Obamacare may add to the negative effect. The Affordable Care Act (aka Obamacare) is not that affordable and it seems the majority of individuals (and potentially corporations) are finding monthly payments are significantly higher, as are deductibles. This could slow the general economy even more if consumers and corporations are forced to hold back spending to cover basic healthcare costs.
The Bellwethers Struggle
There are three IT bellwethers for growth that we can look at to see how the world economy is fairing and how it is already impacting IT acquisitions. Some may say these companies – Cisco Systems Inc., Hewlett-Packard Co. (HP), and IBM Corp. – are no longer applicable in the new world of cloud computing but that is a false premise. These three firms are all heavily into the cloud and are growing rapidly in cloud/Internet related areas.
Cisco reported single digit revenue growth for 2013 year-over-year with revenues in the Asia Pacific area shrinking by three percent. While that is not bad, CEO John Chambers warned that revenues would decline eight to 10 percent in this quarter – its biggest drop in 13 years. One reason is that it is struggling in the top five emerging markets where revenues declined 21 percent. Brazil was down 25 percent; China, India and Mexico dropped 18 percent; and Russia slid 30 percent.
HP's fiscal year 2013 showed similar revenue results – down by single digits. It had lower revenues in all regions and printing supplies slip four percent year-over-year. Printing supplies has been one of HP's internal leading economic indicators, so this news is not good.
IBM's third quarter revenues came in four percent under the previous year's quarter, with all geographies down slightly or flat. But its growth markets revenues fell by nine percent and the BRIC revenues declined by 15 percent. There is a pattern here.
The collapse of the revenues in the emerging markets and BRIC nations is less a story of the bellwethers but of the countries' declining economies. These countries and the U.S. were the engines of growth. Not any longer.
 RFG POV: 2014 has the appearance of being a less daunting year for IT executives than the past few years but economic, geopolitical and governmental disruptions could change all that almost overnight. Businesses may be able to avoid the global minefields that are lurking everywhere but the risk exposure is there. Therefore, it is highly likely that most CEOs and CFOs will want to constrain IT spending – i.e., flat, down or up slightly. Moreover, most budgets are reflections of the prior year's budget with modifications to address the changing business requirements and economic environment. Therefore, IT executives can expect to have limited options as they work to meet new business demands, keep up with technology, and develop the skills needed to satisfy corporate requirements. It is time to innovate, do more with less again, and/or find self-funding solutions. Additionally, IT executives will need to invest in process improvements to help contain costs, enhance compliance, minimize risks, and improve resource utilization. IT executives should work closely with business and financial executives so that IT budgets and plans are integrated with the business and remain so throughout the year.
RFG Perspective: Business executives in small- and medium-sized (SMBs) as well as those in rapidly-changing large organizations can be at a disadvantage compared to their counterparts in relatively staid organizations. They must juggle a myriad of challenges, oftentimes without automated processes, usually because traditional ERP solutions either cannot be modified easily or the price point is prohibitive. These executives need business process management (BPM) and/or enterprise resource planning (ERP) solutions that will automate redundant processes, enable them to get to the data they require, and/or allow them to respond to rapid-fire business changes within (and external to) their organizations.
At the 2013 JRocket Marketing Analyst Road Show in Boston, Massachusetts three innovative disruptive technology vendors made announcements that can enable business executives in optimizing their business processes. These game-changing vendors are:
• Apparancy, the sister company of Corefino and powered by Corefino's 500 plus pre-built cloud-based Software-as-a-Service (SaaS) process framework, made its debut. Apparancy BPM solutions will initially target healthcare-related challenges faced by both enterprises and providers, and other areas in desperate need of quantum leaps in business process improvements.
• SYSPRO is transforming the manufacturing/distribution sector through its unprecedented rapidly-deployed and specialized solutions for industry micro-verticals both on-premise and in the cloud.
• UNIT4 is a global ERP solution provider that is expanding its offerings to Businesses Living IN Change (BLINC) ™; businesses that are changing rapidly due to mergers and acquisitions, global expansion, compliance, reorganization, etc.).
Apparancy
Today, executives must transform themselves into business process visionaries to guide their organizations into a sustainable and thriving future. Executives across the enterprise and in particular in the administrative side of healthcare, spend inordinate amounts of time on redundant and repetitive processes, distracting them from the real work at hand, which costs their organizations millions of dollars annually.
Market newcomer, Apparancy delivers BPM expertise to vendors with an automated, compliance-centric, and holistic business process workflow framework. Apparancy's previously introduced cloud-based sister company Corefino, has already proven that its 500-plus process framework can save organizations from 25 to 50 percent or more over costs attached to their current workflow frameworks.
Apparancy customers get pre-built workflows to solve specific issues, such as compliance to Affordable Care Act (ACA) mandates, in a platform that sits on top of existing data systems, and that can then be continuously (and easily) updated and modified. The cloud-based SaaS model is proven (based on the five-year experiences of sister company Corefino) to support legal compliance while delivering substantial measurable ROI.
Apparancy's workflow platform minimizes and simplifies state-, federal-, and industry- mandated compliance. The framework vets data and marries systems of record with systems of engagement to make business processes accurate and auditable. In essence, the Apparancy solution enables the any device, anywhere, anytime paradigm to be applied to pre-configured business process workflows – an industry first.
Executives must be able to confidently manage, sustain, and grow their organizations well into the future –as well as remain compliant. Apparancy can provide these organizations with the information they need anytime, anywhere as well as the detailed-as-necessary visibility into internal workflows without having to increase talent acquisition. Enterprise human resources (HR) executives and healthcare providers dealing with new legislation are key areas under extreme stress for which Apparancy will provide much-needed support.
SYSPRO
In a super-sized world mid-market business executives have learned that "bigger is not always better." The answer to complex business problems is not a larger, more complex ERP solution. Moreover, one size does not fit all. This is especially true in manufacturing and distribution, in which consolidation, outsourcing, and off-shoring have become de rigueur. In addition, regulations change continuously and large retailer organizations often define the standards which SMB manufacturers/distributers must follow. This has become increasingly more challenging, driving many out of business.
For business executives to respond to change with agility as well as grow their businesses, they require an ERP vendor with solutions that go beyond simply targeting the manufacturing and distribution verticals. They need a vendor solution that drills down into the business, finance, technology, and regulatory challenges of specific micro-verticals, such as food and beverage, medical devices, electronics, or machinery and equipment.
At the 2013 Analyst Road Show, SYSPRO, a best-of-breed ERP solution for SMB manufacturers/distributers, announced the SYSPRO USA BRAIN BOOST program, part of the U.S. team's successful "Einstein" market strategy. The four-point initiative continues to deliver on SYSPRO's 35–year legacy of providing standards-based technology, multi-tiered architectures, and scalability along with an agile user interface. This enables businesses executives to continuously and swiftly adapt to market, standards, and compliance fluctuations.
United States manufacturing and distribution sectors have undergone sector-shattering changes. Many have been unable to adapt and have been forced to close. To remain in the game and be continuously viable, it is paramount for manufacturing and business executives to partner with a reliable, customer-focused, and future-directed vendor.
UNIT4
Business executives in fast-changing organizations or those with highly complex financial reporting structures are often at the mercy of rigid two-dimensional systems that do not allow for nimble access to, and manipulation of, financial data. In addition, many of the widely-installed ERP systems are prohibitively expensive to install, maintain, and then continuously modify to allow for this kind of agility.
The promise of post-implementation business flexibility/agility from larger ERP vendors has in many cases not been fulfilled. UNIT4 has found itself in the enviable position of being the replacement product for many high-end high-cost ERP solutions that failed to meet customer needs and expectations and cost customers millions of dollars. UNIT4 is a least-cost ERP/financial solution provider that has successfully shifted its model to the cloud (without a dip in revenues). The entire acquisition and installation cost for UNIT4 software was typically the same as that of a one-year provider license for a competitor ERP solution and that is just the beginning of the savings.
At the December 2013 Analyst Road Show UNIT4 made several announcements including the launch of two financial performance products in the North American Market (Cash Flow and Financial Consolidation) and a new change-supporting in-memory analytics solution. Recently IDC, a global market intelligence firm conducted a survey sponsored by UNIT4 of 167 IDC customers surrounding ERP purchase, implementation, maintenance, upgrade, and re-implementation. Significant observations of the survey include: "UNIT4 customers spent average of 55 percent less than the general ERP community on supporting business change…UNIT4 customers also reported having to make moderate to substantial system change only 25 percent of the time for mergers and acquisitions…" compared to 64 percent of non-UNIT4 ERP customers.
It behooves business executives to take a closer look at the direct and indirect costs – as well as the business impacts – associated with making changes to their ERP systems. Executives who wish to cost-effectively leverage their ERP systems should consider comparing the total cost of ownership (TCO) and return on investment (ROI) of their existing solution to that of an alternative ERP vendor.
Summary
The December 2013 Analyst Road Show showcased three disruptive technology vendors with three different foci: Apparancy is poised to have a significant positive and indispensible impact on the healthcare sector because it will provide healthcare executives (and enterprises conforming to new healthcare legislation) with a SaaS-deployed, streamlined, and cost-conscious solution. SYSPRO continues to be the champion of customized and quickly deployable ERP solutions for SMB manufacturers and distributers. UNIT4 solutions are designed to enable executives to embrace business change – simply, quickly, and cost-effectively.
RFG POV: All disruptive technology vendors herein are primed to enable their customers to not only remain viable and be competitive, but to experience sustained revenue growth. Business executives, whether across the enterprise, in healthcare, SMB manufacturing/distribution, or larger but fast-changing organizations must look beyond solving today's business and IT problems. They must look to the future and be able to predict as well as respond nimbly and effectively to financial, market, and policy changes – well into the next two decades. Executives who possess business acumen should select long-term trusted vendor partners that will enable them to not only respond agilely to change but to do so faster than their competitors.
Blog written by Ms. Maria DeGiglio, Principal Analyst
What did I learn (or what did you miss) at Disrupt 2014?
On Monday I attended The Robert Frances Group's (RFG) Disrupt 2014 conference in New York City. The attendees enjoyed an over-the-top lunch and several hours of interesting and informative presentations. I would probably gain weight just recounting the menu, so instead I'll review two of the presentations, and hint at a third.

1 – IT Disruptive Tech Trends and Directions
With this as the title, Cal Braunstein, CEO and Executive Director of Research for RFG, began by showing us how the pace of disruptive technology is increasing dramatically. According to AIIM, for more than 1/3 of the organizations studied, 90% of their IT spend adds no new value. It was the right start for Disrupt 2014. 
IT budgets are increasing linearly, at 1-5% per year, while the data we produce is increasing exponentially. Disruption isn't just necessary, it is critical!
What is disruption? RFG defines it as industry leaders responding to the changes in customer demands and global economics by making fundamental changes in their approach to products, services, service delivery, engagement models, and the economic model on which their industry is based. You can read more about it here.
Cal focused on Storage Trends and Directions as a bellwether of disruption.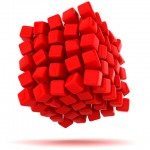 Intel conducted a study in 2012 that informed part of Cal's presentation. When looking at a data center and its technology, servers from before 2008 comprised 32% of the hardware but they consumed 60% of the data center power budget. Here is the bad news. The old gear only provided 4% of performance capacity. The point is that the technology rate of change is exponential and any IT executive that keeps IT hardware past 40 months is costing his company money. Keeping current and transforming the data center over a 3 year cycle should be viewed as a strategic approach to modernizing a data center and containing costs. The improvement in processing power vs. power consumed is truly disruptive. You could pay for a data center renewal simply by scrapping the old power burning gear. RFG has identified the following optimization opportunities, which Cal presented.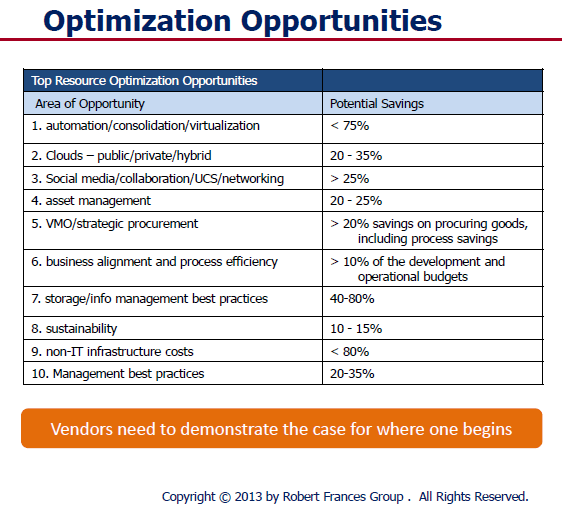 RFG has "Disrupt 2014" marching orders for IT
IT departments must keep up with disruptive technologies
Don't wait for next wave to become mainstream – the time to act is now
IT vision and strategy must include waves of change
IT needs business and user executives to share the vision, integrate & buy-in
Data Center transformation is a must and has a very positive business case
IT vendors must show a business case, not just talk about products & services
 2 – The Value of TCO Studies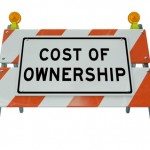 RFG Principal Analyst Gary McFadden presented on the value of Total Cost of Ownership (TCO) studies to support acquisition decisions. Gary's Disrupt 2014 thesis was straightforward. According to Gary…
Businesses today are willing to invest provided they can see a decent return and a positive cost value proposition. Our TCO studies address the total cost of acquisition and ownership and the return on investment
In the RFG world, a TCO is a business-oriented custom research report that compares vendor offerings to those of their competitors. The report shows how the vendor's solution could be financially superior to traditional approaches, and considers soft-dollar aspects as well as hard costs.
Knowing that, you should realize that all TCO studies are not created equal. Gary presented an overview of key TCO choices. Which one is right for you? Well, that depends on your needs. Your time horizon and buying cycle are chief determinants of which style of TCO would be right for you.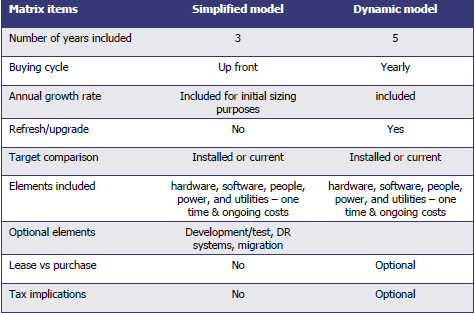 Making Sense of the Data
Gary correctly pointed out that no matter how comprehensive the data gathering phase of a TCO, the accumulated bulk of data is not actionable unless it is expressed in a useful manner. In the charts following, Gary contracted the details with an organized RFG presentation. The left chart holds mysteries, while the right one offers answers.
Remember that all TCOs are not created equal. Make sure that the one you pay for delivers the information you need, and the ones you use in your research follow a robust development methodology and contain the insights you require to enable your decision.
By the way, don't think RFG delivers vendor-slanted product and service stories. That is not what they are about. Instead, RFG's TCO reports are targeted at business and technology executives including CIOs, IT VPs/directors, CFOs, CMO, facilities executives, etc. They relate a business narrative designed to explain the business case for taking certain actions.
3 – Storm Insights "Mystery Presentation"
No, I can't tell you much. All I can say is that Dr. Adrian Bowles has an exciting and disruptive information services offering that will change the way IT product and services vendors learn about their markets, and the way their markets learn about them. Don't write off traditional research and advisory services yet, but stay tuned. I'll report about the Storm Insights offering as the new year unfolds. For now, take my word for it… this is very interesting!
The Bottom Line
Disrupt 2014 delivered great value and a great lunch to the appreciative attendees. RFG extended the hand of friendship and those that took hold learned much and enjoyed the sense of community that appears when like-minded professionals gather to exchange ideas. When RFG asks you to attend one of their meetings, the smart answer is "YES"!
Published by permission of Stuart Selip, Principal Consulting LLC